THE EVERY THING
Discography:


2005 - "Dead Bees sampler #4" (2 cd-r compilation - db -03)


2005 - "Dead Bees sampler #3" (cd-r compilation - db -02)
---
Website:
---
Biography: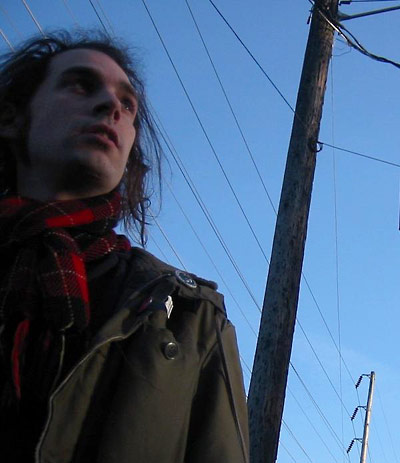 THE EVERY THING
Coatsie was in a project from Portland, Oregon called All the Way Down, which led to his employment by the Dandy Warhols. The next several years gave him a large amount of experience with American and Australian venues, European festival and club tours, and involvement recording in a variety of countries. He has also been involved in the tours and recording of bands including Dead Meadow and the Out Crowd, appears in the movie Dig, and has performed all over the planet.
Joe Kaczmarek left the Genius Position for New York in 2002 with a notebook and a quest. He films documentaries and writes, and is a visual artist. He has toured the entire country in front of audiences of thousands and is recognized around the world as a master. He has appeared on several records, videos and tours with bands including the Dandy Warhols, the Warlocks, and the Brian Jonestown Massacre.
Randall Crush is a long-time fixture of the Portland, Oregon music circles. He has contributed to nearly all of Coatsie's projects and is a Philosophy Major, as well as a Master Craftsman. Randall is revered by many as an icon.
Josh Kalberg has performed in many projects, solo and group, and is a visual artist studying in New York City. His taste and opinions mesh perfectly with all those he holds in high regard, and involves himself voluntarily to the benefit of those.
Noah and Nathan Rice are twin brothers who are visual artists in New York City, and have made a name for themselves as the Christopher Twins. They contribute to the Every Thing with a unique sound using electrified autoharps played through Fender Twin amplifiers.
Steve DeLuca lives outside Los Angeles, and has drummed for a number of bands, and is currently the tour manager for Dead Meadow. He has toured with other bands including the Icarus Line and is an apprentice jewelry maker working with metals.
Marty Smith is a Reed alumni writer in Portland, Oregon who has been published in periodicals such as the Utne Reader. He was the drummer for Portland psychedelic band Swoon 23 and was a touring drummer for the Brian Jonestown Massacre. Marty is the editor for Lime Tea magazine.
Dale Winston Parker is a film-maker, who chooses 16mm film as his medium. He gives a unique visual and sonic effort to the Every Thing.
In 2004, it made sense to all of these people to enjoy making music together. In 2005, they began. They are currently recording as well as continuing with their other efforts. Their favorite project is the Everything Parties, which are sensory overload events that incorporate all Six Senses with human interaction.
The Every Thing will soon be looking for those looking for them, to provide a vehicle for providing the World with the Every Thing.