LET'S GO SAILING
Discography:


2007 - "The Chaos in Order" (cd album - Yardley Pop/GR2 - dbmo51)


2005 - "Dead Bees sampler #4" (2 cd-r compilation - db -03)


2005 - "Dead Bees sampler #3" (cd-r compilation - db -02)


2004 - "Icicles EP" (cd-r ep - self released - dbmo27)
---
Website:
---
Biography: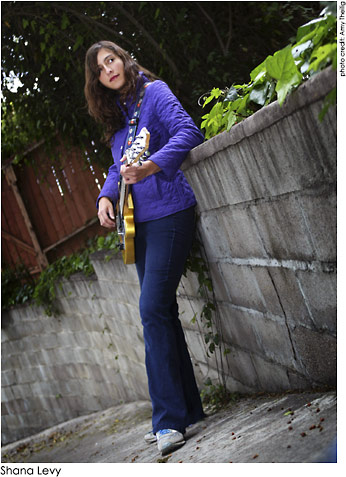 LET'S GO SAILING
Let's Go Sailing is a dynamic and original band driven by songwriter/pianist/singer, Shana Levy. Trained in classical piano from a young age, Levy draws on her roots and infuses them with strong pop influences to create music which is melodically unpredictable, heartfelt and catchy.
In November of 2002, Levy started Let's Go Sailing. She asked friends Tanya Haden, Nikki Monninger, Brent Turner and Byron Reynolds (Possum Dixon) to work on an album's worth of material and soon enough they began recording a demo with Chris Chandler (Flaming Lips/Modest Mouse/Elliott Smith) and Rod Cervera (The Rentals/Weezer). The recording process quickly gained momentum and, with the help of Chris, Jim Putnam (Radar Bros.), and Ben Mumphrey (The Pixies/Frank Black), they decided to make a hi-fi record independently. The result is an 11 song LP which they will be releasing in Fall of 2005.
A limited self release of 3 songs from the cd is available on the website and at independent record stores in Los Angeles including Amoeba and Sea Level Records. Thus far, they have sold over 800 copies.
THE NAME?
Of the band name, Shana Levy explains, "When I was a little kid, my parents had a sailboat that we would take out all the time. My grandfather would come along and bring little plastic boats attached to string that we also used for kites. My brother and I would drag them along in the water, and I would pretend there were little people inside the boats having as much fun as we were.
My dad put a bumper sticker on his Ford Elite that read "let's go sailing" with a picture of a sailboat and some blue v's for seagulls. It was a happy time. After a few years, a hurricane hit Miami and we were forced to leave our house and boat behind. When we returned, I went into the backyard and found a tiny dead baby alligator in the roots of our ficus tree. The backyard looked pretty trashy and the boat was ruined. Only half of it was sticking out of the water.
I didn't realize how fondly I would look back on those times when we took the boat out...."