JOEL GION
After spending a long and strange career as the legendary "Tambourine Man" for the Brian Jonestown Massacre, tambourinist/percussionist Joel Gion has emerged with his debut LP "Apple Bonkers", an armload of his own music done his own way.
"With all the BJM members now living so spread out across the world, I found myself increasingly missing the album making process. This feeling of disconnect is what kick started me into exploring my own song writing process and turned out to be a hugely important piece of self discovery. No more time for my beloved laziness. So I made my own music with a with bunch of friends in the studio coming and going and having a great time creating. I think a lot of people are going to be surprised by this album. "
As might be expected, there are plenty of classic 1960s sounds, but the sonic pallette spans every decade since, colored with timeless touchstones of Joel's record collection - shoegaze, post-punk, psychedelia, alt-country and mod/beat music, it's all there.
Co-produced by current BJM members Collin Hegna and Rob Campanella, "Apple Bonkers" also features contributions by Jonestown members Daniel Allaire and Matt Hollywood, along with former BJM members Jeffrey Davies and Miranda Lee Richards. Also along for the ride: Pete Holmstrom of The Dandy Warhols, Ryan Van Kriedt of the The Asteroid #4/Dead Skeletons and Jason "Plucky" Anchondo of the Warlocks/ Spindrift.
Much more than getting by with a little help from his friends, "Apple Bonkers" sees Gion leading the trip to a psychedelic land of honest-to-goodness rock and roll.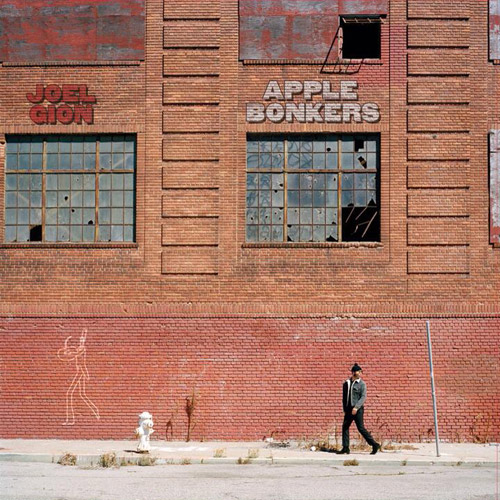 Discography:


2014 - "Apple Bonkers" (vinyl album - dbmo72 out on The Reverberation Appreciation Society)


2014 - "Overthrow" (7'' single - dbmo71 out on The Reverberation Appreciation Society)


2014 - "12: Dead Bees sampler #12" (cd-r compilation - db -10)
---
Website:
http://joelgion.com
https://www.facebook.com/joelgionapplebonkers