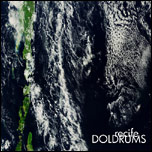 db 07 - RECIFE : Doldrums (cd album)
Release date: Jan. 28th - OUT NOW
01. Doldrums -> mp3
02. Swell -> mp3
03. Heaven
04. Paper Man
05. Bahia
06. The New Found Man
07. Snow on Mars
08. Break Out of Their Reach
09. The Day -> mp3
10. Back
11. Vanishing
12. L'Univers [bonus track]
13. Valming Découvre [bonus track]

A new collection of trippy psychedelic pop songs, written over the past years. The album was recorded and produced in Toulouse and mastered by Dan Coutant at West West Side Music, New York.
---
Stream the entire album / Buy the digital release