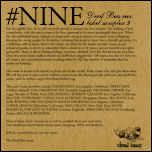 db -08 - Dead Bees records label sampler #9 (cd-r)
Release Date: Feb. 9th.
THIS RELEASE IS AVAILABLE AS A FREE DOWNLOAD
read on for details
Tracklisting (and track by track mp3 download links)
01. The Dalai Lama Rama Fa Fa Fa - You Make Me Crazy
previously unreleased
02. The Lovetones - When it Comes
from "Dimension"
03. Sunsplit feat. Sam Barrett - A Day for May
previously unreleased
04. Recife - Swell
from "Doldrums"
05. All in the Golden Afternoon - In a Box
from the upcoming "Magic Lighthouse on the Infinite Sea"
06. The Brian Jonestown Massacre - La Façon dont la Machine vers l'Arrière
previously unreleased
07. Haze Parade - Cut And Clear
previously unreleased
08. Cobson - Rubbish
from "I Won't Let You Go" EP
09. Sleep Talker - Cornerlife Crisis
from "Cornerlife Crisis"
10. Cotton Club - Technicolor Dream
previously unreleased
11. Sky Parade - Lonely Alibis
from "Black Nite Crash" EP
12. Dan Alfresco - Tell Me Mama
previously unreleased
13. Call Me Loretta - Half Truth
previously unreleased
14. E Becomes I - Stumble
from "Unsent Letters"
15. D. Trevlon - On a Mountain
previously unreleased
16. Fuck Buddies & Savage - Oh Paul
from "Jogging Categorie" OST
17. The Black Feathers - Friendly Killers
previously unreleased
18. Coatsie - King
previously unreleased
19. Spindrift - A Celebration of the Human Body
from "The West"
20. Moloko Velocet - Solitude
previously unreleased
download CD cover (Adobe PDF)
download Notes & License disclaimer (Adobe PDF)
---
THIS RELEASE IS AVAILABLE AS A FREE DOWNLOAD
where to get it?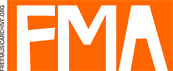 From the Free Music Archive (as MP3):
http://freemusicarchive.org/music/Dead_Bees/Dead_Bees_label_sampler_9/


From the Internet Archive (as lossless FLAC):
http://www.archive.org/details/DeadBeesRecordsLabelSampler9-2010
From this page, check the links above (320kbps MP3)
From The Pirate Bay and other file sharing portals
This record is available as a free lossless audio (FLAC) download from ThePirateBay.org's BitTorrent tracker.

Click this link to download the .torrent file and start downloading the music.
(You will need a BitTorrent client - such as BT, Deluge, ABC, BitComet, Azureus... )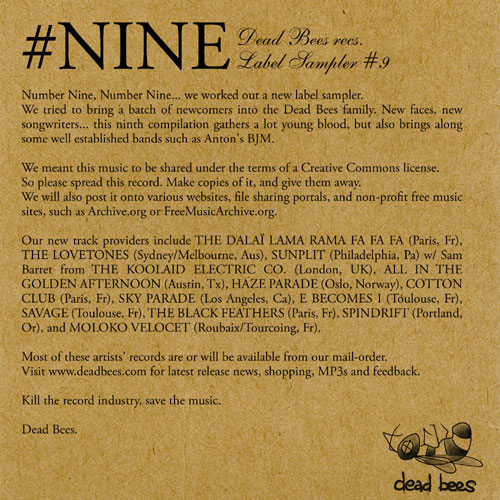 Label Sampler #9 - february 2010
Number Nine, Number Nine... we worked out a new label sampler. We tried to bring a batch of newcomers into the Dead Bees family. New faces, new songwriters... this ninth compilation gather a lot young blood, but also brings along some well established bands such as Anton's BJM.

We mean this music to be shared under the terms of a Creative Commons license. So please spread this record. Make copies of it, and give them away.
We will also post it onto various websites, file sharing portals, and non-profit free music, such as Archive.org or FreeMusicArchive.org.

Our new track providers include THE DALAÏ LAMA RAMA FA FA FA (Paris, Fr), THE LOVETONES (Sydney/Melbourne, Aus), SUNPLIT (Philadelphia, Pa) w/ Sam Barret from THE KOOLAID ELECTRIC CO. (London, UK), ALL IN THE GOLDEN AFTERNOON (Austin, Tx), HAZE PARADE (Oslo, Norway), COTTON CLUB (Paris, Fr), SKY PARADE (Los Angeles, Ca), E BECOMES I (Toulouse, Fr), SAVAGE (Toulouse, Fr), THE BLACK FEATHERS (Paris, Fr), SPINDRIFT (Portland, Or), MOLOKO VELOCET (Lille, Fr).

Most of these artists' records are or will be available from our mail-order.
Visit www.deadbees.com for latest release news, shopping, MP3s and feedback.
---
This music free to share under
Creative Commons Music Sharing License.
You are free:
to Share — to copy, distribute and transmit the work
Under the following conditions:
- Attribution. You must attribute the work in the manner specified by the author or licensor (but not in any way that suggests that they endorse you or your use of the work).
- Noncommercial. You may not use this work for commercial purposes.
- No Derivative Works. You may not alter, transform, or build upon this work.

Dead Bees records label sampler #8 - 2009 by Dead Bees records is licensed under a Creative Commons Attribution-Noncommercial-No Derivative Works 2.0 France License.
Based on a work at www.deadbees.com.